A Star is Born!

Image © Zynga
Goal Information
Requirements
 Level 20
Release Date
May 31, 2012
Description
The actor playing the Fantasm is going to be a big star! Let's fill out the rest of the cast so they can join him!
Mission from
Bella
Tasks
Complete Theater Step 1 of 3
Harvest 50 Pink Roses
( 15 Cash)
Collect from 25 Sydney Sails routes
( 10 Cash)
Rewards
Coins
 25,000 Coins
Goods
 1,000 Goods
Goal Completion
Description
Fantasm has a few songs that have extremely high notes! I hope they can hit them!
Questline

A Star is Born! is a goal in CityVille.
Bella says: "You're really becoming the toast of Broadway! Everyone is excited about your new show, Fantasm!"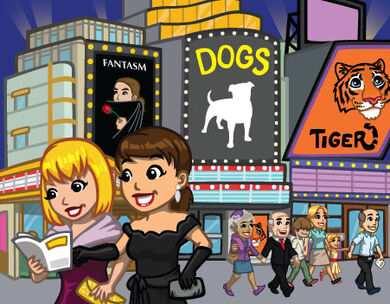 City is Broadway Bound with its new show, Fantasm!


Player was thrilled to have front row seats to Fantasm. They were less thrilled when they heard a chandelier fall to the stage ten feet from them.