Take off the Mask!

Image © Zynga
Goal Information
Requirements
 Level 20
Release Date
May 31, 2012
Description
The audience loves the actor playing the Fantasm! He should remove his mask and let us see who he really is!
Mission from
25px Bella
Tasks
Complete Theater Step 3 of 3
Ask friends for Spotlights
( 30 Cash)
Collect from Fantasm Theater
( 25 Cash)
Rewards
XP
 200 XP
Coins
 100,000 Coins
Goal Completion
Description
During the show, the audience was on the edges of their seats. But now they're giving you a standing ovation!
Questline

Take off the Mask! is a goal in CityVille.
Bella says: "Congratulations! Opening night of Fantasm is a huge success! You should take a bow!"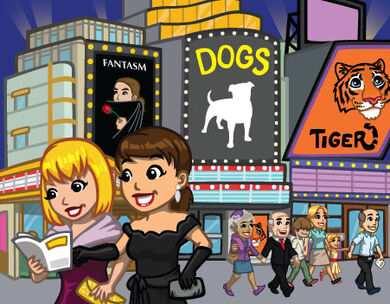 City is Broadway Bound with its new show, Fantasm!


Player was surprised when the Fantasm threw his mask to them at the show. It was a nice gesture but they really have no need for a weird half mask in their everyday life.