The Crown Jewel

Image © Zynga
Goal Information
Requirements
 Level 20
Release Date
May 30, 2012
Description
By the looks of the early reviews, The Tiger Prince is going to be Broadway's crown jewel! You must be proud!
Mission from
Bella
Tasks
Complete Theater Step 3 of 3
Ask friends for 27 Broadway Tickets
( 60 Cash)
Collect from Tiger Prince Theater 5 times
( 25 Cash)
Rewards
XP
 200 XP
Coins
 100,000 Coins
Goal Completion
Description
What an amazing show! From the looks of things, The Tiger Prince will be running on Broadway for a long time!
Questline

The Crown Jewel is a goal in CityVille.
Bella says: "The Tiger Prince is a huge hit! People love all the amazing costumes, puppets, and music! Congratulations!"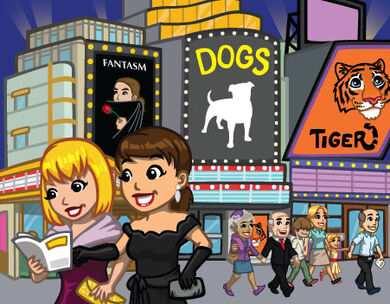 City is Broadway Bound with its new show, The Tiger Prince!


Player was blown away by the performances in the Tiger Prince. Who knew that a meerkat could sing that high? Or a warthog could dance that well? Me. That's who.