Waiting in the Wings!

Image © Zynga
Goal Information
Requirements
 Level 20
Release Date
May 31, 2012
Description
Just so you know, I'll be waiting in the wings if any of the actors get stage fright! I know all their roles!
Mission from
25px Bella
Tasks
Complete Theater Step 2 of 3
Collect from Spanish Opera House
( 5 Cash)
Upgrade Candle Shop
( 50 Cash)
Rewards
XP
 100 XP
Coins
 50,000 Coins
Goal Completion
Description
Opening night is here! I just wanted to say break a leg! But maybe saying break a chandelier makes more sense!
Questline

Waiting in the Wings! is a goal in CityVille.
Bella says: "Rehearsals are going well! The cast is learning to share the spotlight! I can't wait to see the show on opening night!"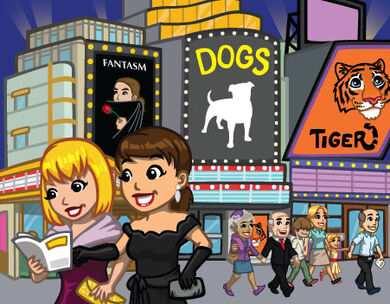 City is Broadway Bound with its new show, Fantasm!


Player loved Fantasm so much that they've been singing the songs from the show for a week. Strangely, their co-workers keep calling in sick.